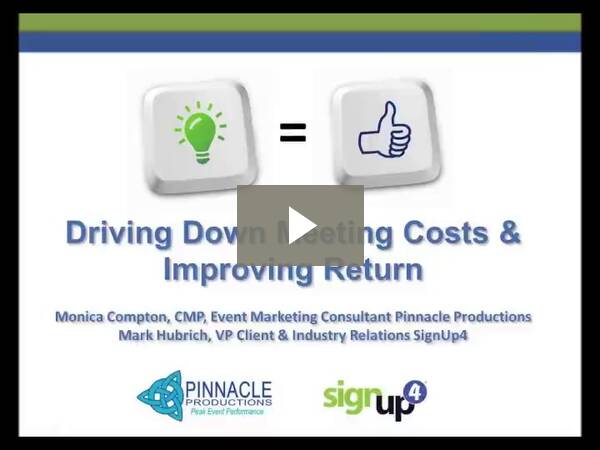 Earn one (1) credit hour in Financial Management by viewing this webinar.
The webinar must be viewed in its entirety.*
In an economy where planners are expected to do more with less, realizing opportunities for significant savings will not only drive down meeting costs, it will also impact your bottom line and improve event ROI. These strategic cost reductions have the potential to save your organization thousands of dollars annually. This presentation will highlight those strategic savings techniques including:
Value of implementing meetings technology
Data automation vs. manual processes
Strategic improvements for return
*To receive credit you MUST register and view the session individually. Group registration and viewing will not count towards credits.
*Please allow 10-12 business days for certificates to be issued.