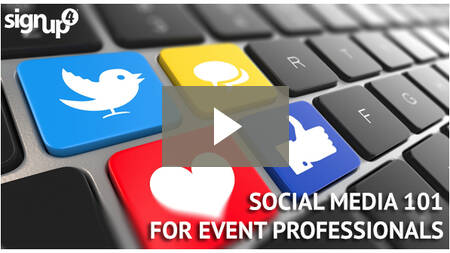 The Internet has shifted from a broadcast, one-to-many media to a social, one-to-one and many-to-many media. Leveraging social media for events can be critical to an event's success. The shift has introduced new tools, techniques and opportunities for people and organizations involved in "the original social media platform": face-to-face events.
Join Microsoft veteran Jordan Schwartz, president of the digital event experience platform company Pathable, and Christine DeFazio, Content Marketing Manager at SignUp4 for this primer, meant to jumpstart the event professional's transition into effective use of this powerful media.
Key Takeaways:
What is "social media" and how does it differ from traditional media
Key terms and tools for participating in the conversation
How to evaluate which tools are appropriate for your unique needs and audience
Steps to create a sustainable action plan for building your audience and engagement
Peek at what lies on the horizon of this rapidly evolving landscape
Best practices of a SMMP
Jordan Schwartz
CEO, earned his B.S. from Brown University and his M.S. in Social Psychology from the University of Washington. He spent over 10 years at Microsoft building consumer-focused products, including several versions of Windows and MSN. Most recently, he led the Windows Live on-line photo sharing effort before leaving in 2007 to join Pathable. In addition to making conference experiences better, Jordan has a passion for mobile technologies and indulges his love of community by authoring the Wallingford, Seattle neighborhood blog, Wallyhood. He also leads a team of 60,000 bees in the manufacture and production of a delicious, organic honey.