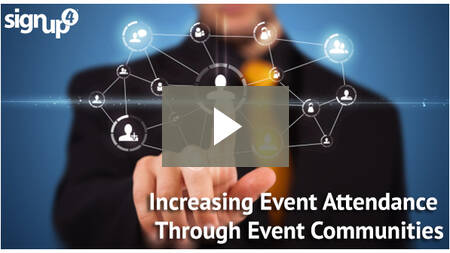 Event participants are increasingly looking for new ways to network and connect with the right participants at events to get greater ROI from events while event managers are looking for ways to improve their event planning best practices.  While this goal is important for event participants, event organizers don't often see it this way, yet they are keenly interested in delivering more audience to their event. These seemingly conflicting goals are actually not at odds with each other, and it's possible to create a win-win situation for everyone.
Join Co-Founder of LinkedIn and Founder of Presdo, Eric Ly, to explore the intimate connection between promoting event attendance and delivering communities that help your participants connect with each other.  You'll learn how to implement techniques to deliver results today.
In this webinar, Eric will cover the following topics:
 Learn why increasing attendance to your events is linked to creating event communities
 Learn how social channels are more effective at increasing attendance than other forms of event marketing and some ways to do it
 Learn how event participants can benefit from event communities
 Learn how to take implement event communities today
Eric Ly
Eric Ly is a founder of Presdo, where he has become passionate about transforming the events industry through the use of social media technology.  The company, through its event app, Presdo Match, has helped connect event participants for profitable business relationships at many trade shows and conferences.
Eric was a co-founder of LinkedIn, the world's leading professional social network.  At LinkedIn, Eric helped create some of the core capabilities of the service used by all LinkedIn users today.  He helped LinkedIn to achieve a quickly growing user base now reaching 300 million people around the world.